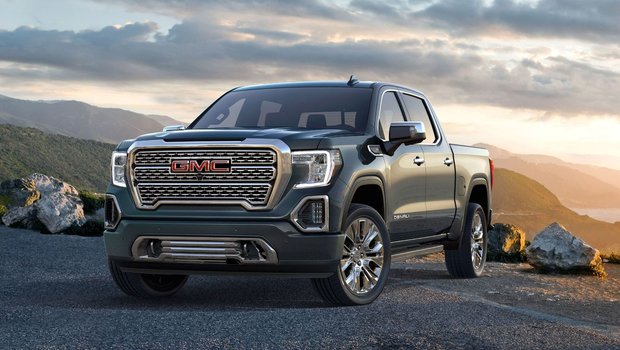 There's nothing like a good truck debate to get the family going at Christmas or during summer vacation! Canadians love their trucks, Ontarians love their trucks, but which truck they love is up in the air. Once they have found the particular truck that fits and works for them, however, they not only will keep buying it until they have a really good reason to change, but they will defend their truck like their own children.
They say cars are about passion, well you can find more passion in a room full of truck owners than at a Ferrari Club meeting! That's why automakers work very hard to keep their trucks fresh and offering the latest thing. Take the 2019 GMC Sierra, for example. The Sierra is one of Canada's best-selling trucks and this year, it's been completely redesigned.
Being the new kid on the block gives the 2019 Sierra an immediate advantage over other trucks like the 2019 Ford F-150. Don't get us wrong, the F-150 is and will always be a great truck, but when it comes to innovation, efficiency and straightforward value and pricing, the all-new 2019 GMC Sierra has a distinct advantage. Let's take a closer look.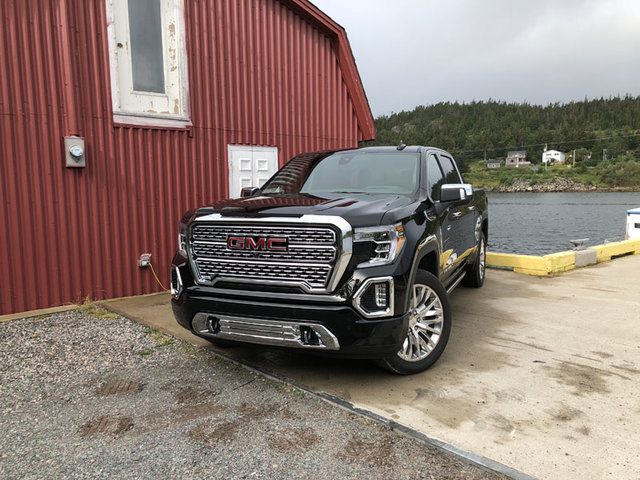 New Tech and a Long List of Improvements for the 2019 GMC Sierra
Before getting into some of the things that set the 2019 GMC Sierra apart from the 2019 Ford F-150, let's take a look at some of the new features on the redesigned Sierra. These include a segment-first multi-color 15-inch head-up display which you won't find in the F-150, nor will you find the Sierra's Rear Camera Mirror that makes it easier to see behind you and navigate in tight spots. The new Sierra is also a leader in safety with features such as Front Collision Alert, Lane Change Alert and Side Blind Zone Alert with Lane Departure Warning.
The 2019 Sierra also comes packed with some pretty impressive tech including a Trailering App that includes a towing checklist and reminders as well as Hitch Guidance with Hitch View that make attaching a trailer a breeze. Another feature worth noting is the Multi-Pro Tailgate. Exclusive to the GMC Sierra and not available on the Ford F-150 is the Multipro Tailgate which offers a range of configurations to make loading and transporting more convenient.
A unique cylinder deactivation system for better efficiency in the 2019 GMC Sierra
Looking at engines, the 2019 GMC Sierra certainly puts a lot of effort into making sure it meets as many needs as possible. The 2019 Sierra can be powered by either a 4.3-liter V6 (285 hp/305 lb-ft of torque), a 5.3-liter V8 (355 hp/383 lb-ft of torque), a 2.7-liter turbocharged engine (310 hp/348 pound-feet of torque), a 3.0-liter Duramax turbodiesel (277 hp/460 lb-ft of torque) or a monster 6.2-liter V8 with 420 horsepower and 460 pound-feet of torque.
The 2019 Sierra not only has more engine options than the F-150, but its 5.3-liter V8 also benefits from a unique cylinder deactivation technology that you won't find on the Ford. We say unique because it's not a traditional deactivation system which normally would shut down the cylinders along a pre-defined sequence. This system is dynamic which means it can pinpoint the right cylinders to deactivate in the right sequence according to what the driver is doing. The goal for GMC engineers was to make sure owners never knew the fuel management system was operating while maximizing efficiency. By being able to shut down various cylinders without set patterns makes that possible.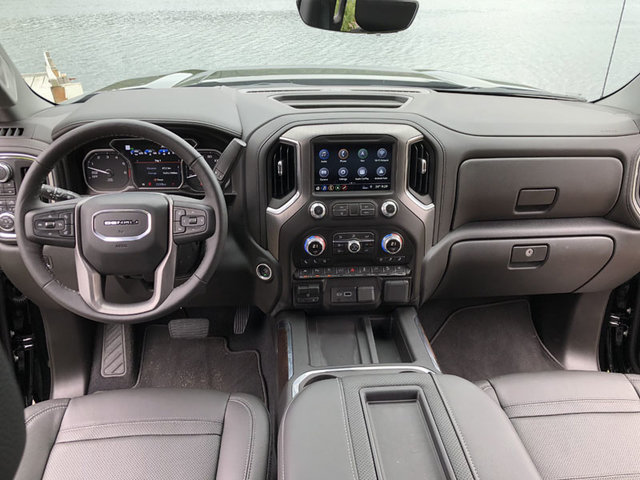 Lease Value, Resale Value and Residual Value Favor the 2019 GMC Sierra
Last but not least, we have to talk about leasing and residual value. See, the 2019 GMC Sierra and the Ford F-150 are very similar in price, but they differ in residual value which means leasing a 2019 GMC Sierra can be cheaper by several hundreds of dollars depending on the model and the trim.
To learn more about the 2019 GMC Sierra, contact us today at John Bear St. Catharines!