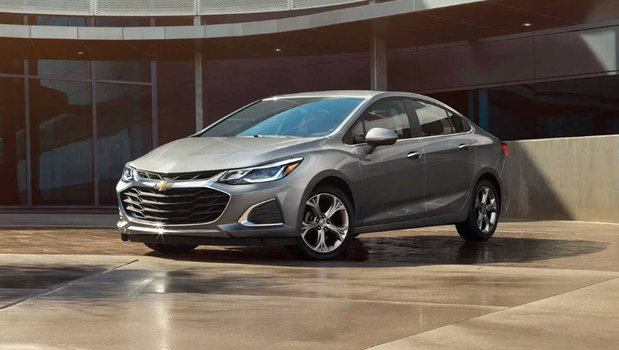 Canadian buyers are turning more and more towards SUVs, and the trend shows no signs of stopping any time soon. That said, we needn't worry about Chevrolet moving away from sedans and hatchbacks any time soon, and the American automaker is already hard at work on three very important 2019 models.
The 2019 Chevrolet Malibu, Cruze, and Spark are representations of GM's DNA
Part of three of the most important segments in Canada, the 2019 Chevrolet Malibu, Cruze, and Spark all feature impressive styling improvements this year while a new RS version joins the Malibu family. Unveiled in April, these three cars also provide the latest in safety and connectivity technologies, and impressive fuel economy as well.
"The restyled face of Chevy cars for 2019 is characterized by a family-like appearance, with each model honoring its Chevrolet heritage while showing off expressive designs," said John Cafaro, executive director, Global Chevrolet Design
"Chevrolet has continued to invest in its global passenger car lineup," said Alan Batey, president of General Motors North America. "By delivering high-quality, updated designs, new technologies and efficient propulsion options, we position the brand to succeed in today's U.S. market."
Contact us today at John Bear Chevrolet to learn more!